Family values are important to Crown School.
A warm partnership between Crown School, the students and their families exists here. The school sets aside several "family days" throughout the school year to promote a family atmosphere and an opportunity for families and the teachers to interact.
There are 3 family "cook-outs" and the extended families ( grandparents, relatives) are encouraged to attend and be a part of the festivities.
Volunteers are encouraged:
We also have "special days" where parents may volunteer to assist the teachers with a craft or an activity. There are also weekly opportunities for parents to volunteer to tutor students.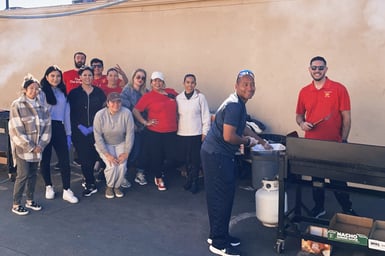 The family days are...
1. All-Sports Day
2. Fall Festival
3.
Wacky Tacky Beach Day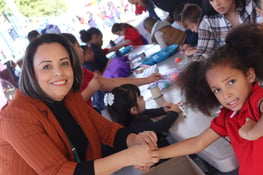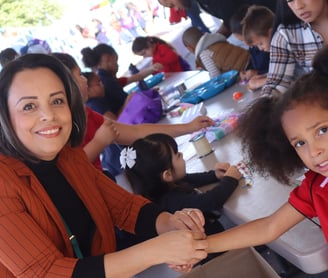 It is a sports rally with activities. NON-UNIFORM DAY
Students dress up in their favorite professional sports "jerseys – hats – outfits". We have a parade and give cheers for each sports team that is represented. Next, parents assist their child's class with whichever sport they are representing. Then the students move around from sport to sport and joyously participate. This is a "Take Me Out To The Ball Game" day.
Parents and relatives plan the festival booth for their child's classroom and they run the booth in a pleasant family atmosphere. Other parents are setting up the BBQ and managing the cook-out. We all laugh and have a great time.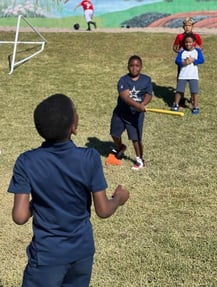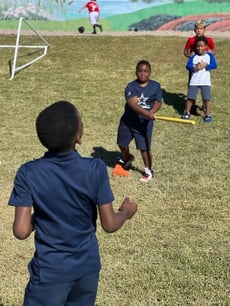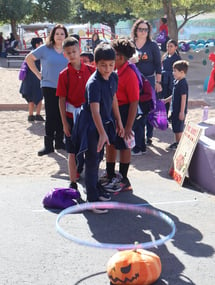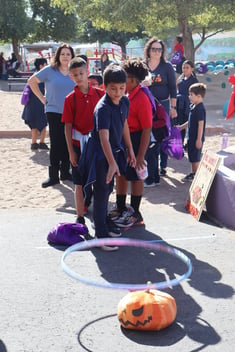 Arizona sun and sand, bathing suits and beach towels, umbrellas and lots of water and water soakers, Whooo! We have a beach! There will be a 20 foot high water slide, a 10 foot high water slide, a dunk tank, and little wading pools for the tiny tots. Parents run the great cook-out, producing enough food for 1500 people. Please join us! NON-UNIFORM DAY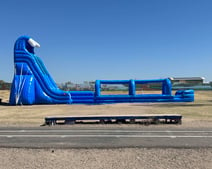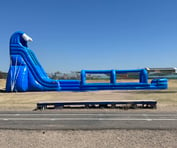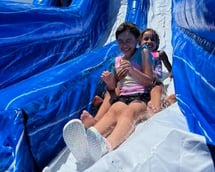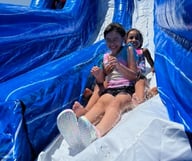 We also have two special days for our students
Year-End Celebration (End of School)
First grade through sixth grade students celebrate their success with a year-end presentation that highlights their talent. Then the students are presented with achievement awards that they have earned. Bring the family out and celebrate with our students.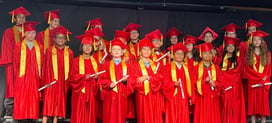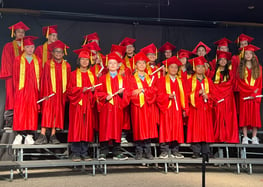 This is an exciting time as we build toward a final crescendo marking your child's first year in school. We celebrate with a formal cap and gown ceremony as the kindergarten marches down to Pomp and Circumstance. Local high-profile community leaders as well as family and friends come out with us to celebrate as the kindergarten class graduates to first grade.